Saudi Arabia urged its citizens not to travel to Lebanon
S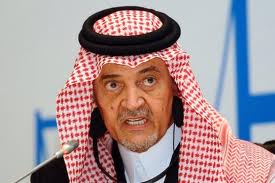 audi Arabia has urged its citizens not to travel to Lebanon, citing concerns over security in a country shaken by the uprising in neighbouring Syria, the Foreign Ministry said on Monday.
The Saudis joined Gulf peers Bahrain, Qatar and the United Arab Emirates in advising citizens to stay away from Lebanon, where sectarian tensions fuelled by the revolt in Syria sparked street fighting earlier this year.
"Considering the unstable situation in the Lebanese arena, the Foreign Ministry warns its citizens against travelling to Lebanon for their own safety," a Foreign Ministry official was quoted as saying on the state news agency SPA.
Gulf Arab states – particularly Saudi Arabia and Qatar – have thrown their weight behind the anti-government uprising in Syria, paying the salaries of members of Syrian rebel army and calling for the opposition to be armed.
Wealthy tourists from Gulf states flock to Lebanon, particularly in the summer months, giving a boost to the economy that has been hit hard by unrest in Syria.
Supporters and opponents of the uprising against Syrian President Bashar al-Assad have battled in the Lebanese port city of Tripoli, and the border area has been used by rebels to smuggle arms into Syria and take refuge from government troops.
In April, Saudi Arabia's ambassador to Lebanon urged citizens to avoid Lebanon's border areas after two Saudi citizens were kidnapped and tortured for eight days. The two were later freed in a joint Saudi-Lebanese rescue operation.
Reuters