Geagea says he is the target in new assassination attempt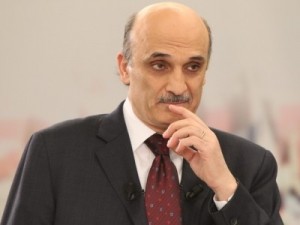 Lebanese Forces leader Samir Geagea told Saudi newspaper Al-Riyadh in remarks published on Sunday that he had information of a new attempt to kill him.
"They now have a greater will to kill me because the party behind the assassination attempt wants to make up for its failure in the previous attempt as soon as possible, and wants to succeed in the next attempt," he said without elaborating on the plan details
Geagea also said that the information was given to him by Lebanese security services.
Geagea was the target of an assassination attempt last, when snipers targeted him outside his Maarab residence in the district of Kesrouan, but failed to hit him. The probe into his first assassination attempt is still ongoing. 3 bullets reportedly hit his compound.
Commenting on the last dialogue talks he said that Hezbollah participated in the national dialogue sessions "only to portray itself as a party of dialogue."
He added that Hezbollah was not ready yet to participate in a serious dialogue session and discuss the national defense strategy.