Lebanon urged to move on electrical power
C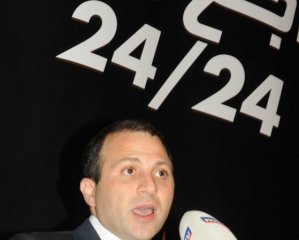 ontinued power cuts in Lebanon, especially in the southern suburbs of Beirut, threaten Lebanon's stability, two political parties warned Saturday.
Hezbollah and Amal, the largest Shiite party, urged the government to move quickly on measures to relieve the shortage of electrical power, The Daily Star reported.
Parliament has approved spending $1.2 billion on new power plants, and the Cabinet has agreed, as a temporary measure, to rent power-generating ships for up to three years.
Angry protesters across the country set tires on fire and blocked roads, measures Hezbollah and Amal said would only lead to health problems in Lebanon.
"The unprecedented harsh power rationing in the southern suburbs is burdening not only residents who are bearing the increasing cost of power generators but also on businesses and is threatening the food, economic and social safety, especially that we are approaching the month of Ramadan where power production is needed," the parties said in a statement.
UPI
Photo: Energy Minister Gebran Bassil  following his  ministerial appointment .  Bassil reportedly spent millions to promote 24/24 power in Lebanon, but according to local reports even tourist designated areas in Lebanon are not even getting 4 hours of power a day .  Bassil represents Free patriotic Movement  in the cabinet, a party led by  MP Michel Aoun ,  a close ally of Hezbollah.  Disputes over the amounts of kickbacks ( for Bassil and Finance Minister Safadi ) are reportedly behind the delay in the arrival of the power generating ships. The current cabinet is dominated by Hezbollah and its March 8 allies