Obama paid tribute to the late Prince Nayef for saving lives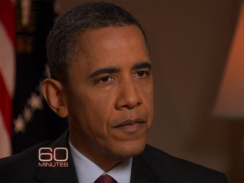 U.S. President Barack Obama on Saturday paid tribute to the late Saudi Crown Prince Nayef bin Abdul Aziz, saying his strong leadership against terrorism had saved "countless American and Saudi lives."
Nayef, who died in Geneva, Switzerland, on Saturday at the age of 78, was seen as the mastermind of the oil-rich country's relentless campaign against al-Qaida. As interior minister since 1975, he led the drive against the terrorist organization following a series of deadly attacks in Saudi Arabia between 2003 and 2006 that claimed 160 lives, including 74 security personnel.
Obama said he heard of Nayef's passing "with great regret" and noted his dedication to the security not only of Saudi Arabia but also the region.
"Under his leadership, the United States and Saudi Arabia developed a strong and effective partnership in the fight against terrorism, one that has saved countless American and Saudi lives," Obama said in a statement.
U.S. Secretary of State Hillary Rodham Clinton called Nayef a "courageous leader for Saudi Arabia" and a "key and valued partner for the United States."
"I will personally miss Crown Prince Nayef and his pivotal role in enhancing the bilateral relationship between the United States and the Kingdom of Saudi Arabia," Clinton said in a statement.
Naif became an heir to the throne in October after the death of his brother, Sultan.
The Salt Lake Tribune