Syrian workers being mistreated in Al Dhahia, LBC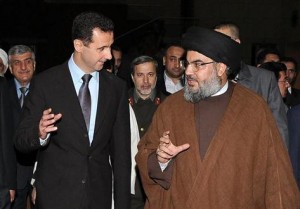 LBC has reported that the number of Syrian workers in Al Dhahia, a southern suburbs of Beirut has significantly decreased, especially after they were subjected to harassment following the kidnapping of the 11 Shiite pilgrims in Syria . This neighborhood is a Hezbollah stronghold
According to the report the Syrian workers were subjected to insults , defamation as well as threats of slaughter and hanging. This led to the suspension of a number of construction sites in the area.
The situation elsewhere for the Syrian workers outside the Al Dhahia is completely different they seem to be more comfortable, according to the report.
According to observers, the number of Syrian workers in Lebanon ranges anywhere between 500, 000 to 1 million depending on the season.
The 11 Lebanese men were on their way back from a pilgrimage in Iran when gunmen intercepted their buses in the northern Syrian province of Aleppo, according to the women on the pilgrimage who were allowed to go free and arrived in Lebanon hours later.
There are conflicting reports about the whereabouts of the kidnapped Lebanese pilgrims.
The pilgrims were supposed to have been freed on Friday May 25 and were scheduled to arrive at Beirut airport at 8 PM , aboard the private jet of former PM Saad Hariri but this never happened. The jet is reportedly still waiting to pick up the pilgrims at the airport in Turkey .
Al-Jadeed ( New ) TV reported last Friday that the kidnappers are demanding, before agreeing to a new round of talks, that Hezbollah condemn the Syrian regime.
Hezbollah is a staunch ally of the Syrian regime, where a predominantly Sunni uprising is trying to oust the Assad family dynasty