Leftist Party might support Shafiq for Egypt president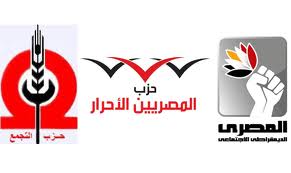 The leftist Tagammu party has announced its support for Hosni Mubarak's ex-prime minister Ahmed Shafiq in the presidential elections runoffs.
In a statement released Sunday, the party said it would back Shafiq if he signed the so-called document of the pledge, a document drawn up by leftist and liberal groups calling for a civil state without gender, religious or class discrimination.
The party said backing Shafiq was the only way to prevent Egypt becoming an Islamic state and warned that a boycott would lead to a victory for the Muslim Brotherhood's Mohammed Mursi.
The statement stressed that the party had always been part of Egypt's struggle, playing a crucial role in 1977 when major protests broke out against former president Anwar Sadat and against later against Hosni Mubarak.
The party vowed to fight any attempt by the old regime to revive its control over the country and pointed out that such a process would be easier than fighting a country ruled by the Muslim Brotherhood which "is a threat to the democratic and civil state."
The runoff round of Egypt's presidential election is scheduled to take place on 16/17 June.
Ahram on Line