Church bombings kill 15, including 6 children in Nigeria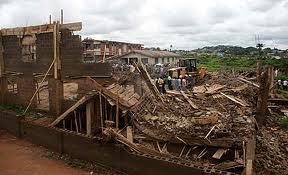 Two church bombings in northern Nigeria killed at least 15 people and wounded 38 others Sunday morning, the Red Cross said.
Six children are among the wounded, Red Cross spokesman Andronicus Adeyemo said.
One attack took place at the Living Faith church as the congregation was leaving the Sunday service in the Yelwatudu area of Bauchi state, about 12 km (7 miles) from the state capital.
The other took place at the Church of Christ, in the same area.
There are no suspects and no one has claimed responsibility, said Muhammad Inuwa Bello, chairman of the state emergency operation team.
The militant Islamist group Boko Haram has carried out previous attacks, including at churches in the country.
The group also refers to itself as "Nigerian Taliban," and seeks to overthrow the government and replace it with a regime based on Islamic law, according to the U.S. National Counterterrorism Center.
"Boko Haram" means "Western education is forbidden."
CNN