1 killed, 5 wounded in north Lebanon clashes
Lebanon Security officials say clashes between pro and anti-Syrian groups in the northern Lebanese city of Tripoli have killed at least one person and wounded five.
The officials say the fighting started shortly before midnight Friday and continued Saturday. The officials spoke on condition of anonymity in line with regulations.
Lebanon and Syria share a complex web of political and sectarian ties and rivalries, which are easily enflamed. Clashes in Tripoli last month killed at least eight people in a spillover of the conflict in Syria.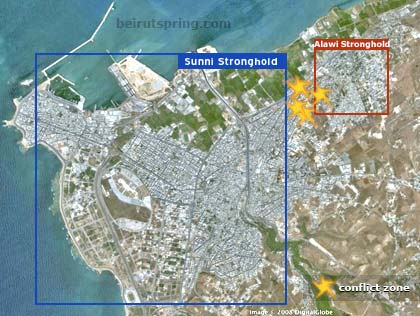 The split is between Sunni Muslims who support Syrian rebels trying to oust President Bashar Assad and members of the tiny Alawite sect, an offshoot of Shiite Islam. Alawites are Assad's most loyal supporters.
Associated Press