Syrian rebels issue government a cease-fire deadline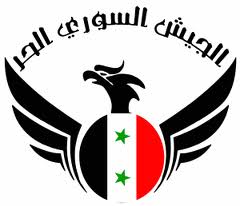 Syrian opposition fighters issued the government a Friday afternoon deadline to cease fire, pull out troops from residential areas and allow humanitarian aid.
The Free Syrian Army, which mainly comprises of military defectors, did not say what will happen if the government fails to comply.
"Our national, moral and humanitarian duty make it necessary for us to defend and protect our civilians and their cities, towns, blood and dignity," the group said in a statement.
The ultimatum lists a series of demands in a peace plan implemented last month and brokered by United Nations special envoy Kofi Annan.
"Immediately halting gunfire and all violence, pulling out all the troops, tanks and machinery from residential areas, allowing humanitarian aid to reach all stricken areas, releasing all prisoners and allowing media access," said Col. Qasim Saad Eddine, the group's spokesman.
Eddine also called for freedom to demonstrate, an end to attacks on U.N. monitors in the nation and a dialogue on power handover.
Despite the Annan peace plan, violence has continued almost daily.
Clashes continue unabated, with regime forces and police shelling a Homs neighborhood Thursday, said the Local Coordination Committees of Syria.
A day earlier, at least 74 people were killed nationwide and 13 bound and shot bodies were discovered in eastern Syria, the head of the U.N. observer mission said.
The United Nations estimates 9,000 people have died since the protests began last year, while activist groups put the death toll at more than 11,000.
Meanwhile, Syrian authorities freed 500 prisoners arrested for their alleged involvement in the 15-month uprising against the government, state TV reported Thursday. No more information was immediately available.
CNN