Romney clinches Republican presidential nomination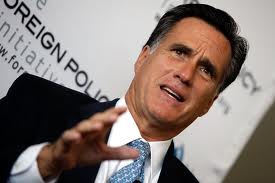 Mitt Romney's victory in the Texas primary on Tuesday gives him enough delegates to capture the Republican presidential nomination, but he remains some distance from recovering from the damage caused by months of tussling with rivals in his own party.
As Texans cast their ballots, Romney was campaigning in two swing states — Nevada and Colorado — that attest to the consequences of the nomination battle.
Both states are home to large populations of Latinos. But Romney's conservative positioning on immigration during the primaries has helped to spike his unpopularity among Latinos. He attacked rival Rick Perry, for instance, for granting in-state tuition to illegal immigrants.
Romney can afford to lose the Latino vote, but not by the lopsided proportions seen in recent polls. A national survey released last week by NBC, the Wall Street Journal and Telemundo found Obama leading Romney among Latino voters 61% to 27%.
Romney has been working to address the issue. Speaking to a Latino audience last week in Washington, he called the failure of schools that educate minority students "the civil rights issue of our time." Polls have long found education to be a top priority for Latino voters.
Romney's rightward tilt during the primaries also created problems for him with women. A poll released last week by ABC and the Washington Post showed 51% of female voters support Obama and 44% back Romney.
Obama's reelection campaign has sought to depress Romney's standing among women by highlighting conservative stands that the former Massachusetts governor took during the primaries, such as his pledge to end public funding of Planned Parenthood and his support for a measure that would let any employer deny birth control coverage to employees based on moral objections.
After weeks of sparring between Romney and Obama, it's easy to forget how much pressure Romney faced from his party's conservative wing during the primaries.
For weeks at a time, Perry, Herman Cain, Newt Gingrich and Rick Santorum each ran ahead of Romney in national polls of Republicans, thanks largely to conservative resistance to Romney, who was perceived as more moderate.
Ultimately, only Santorum, who had a stronger claim than Romney on ideological purity, posed a serious threat, winning 11 contests in states spread across the nation's heartland. Santorum dropped out of the race last month after losing the Wisconsin primary.
In the end, it took Romney nearly five months to clinch the nomination with his win in Texas. He needed 58 of the 152 Texas delegates at stake Tuesday to reach the 1,144 needed to clinch the nomination, according to the Associated Press. With no opponents actively campaigning, Romney easily hit the mark.
"I am honored that Americans across the country have given their support to my candidacy and I am humbled to have won enough delegates to become the Republican Party's 2012 presidential nominee," Romney said in a statement Tuesday evening. "Our party has come together with the goal of putting the failures of the last three-and-a-half years behind us."
Over the next several weeks, Romney will pick up more delegates in the six remaining primaries, including California's on June 5. In late August, Romney is to be officially named Republican nominee at the Republican National Convention in Tampa, Fla.
LA Times