Tripoli clashes and Syrian crisis not linked, Suleiman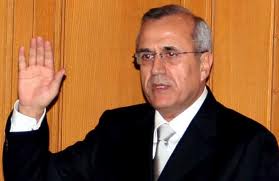 President Michel Suleiman told al-Liwaa newspaper on Tuesday that the clashes in Lebanon's northern capital Tripoli have been caused by the mounting security tensions and have nothing to do with the Syrian crisis .
"The clashes in Tripoli have nothing to do with the Syrian crisis." He stressed
Shadi al-Mawlawi's arrest by General Security agents in Tripoli on Saturday had sparked three days of deadly violence between the rival neighborhoods of Bab al-Tabbaneh and Jabal Mohsen in the northern capital
Commenting on Mawlawi's arrest Suleiman said: "He was arrested based on information obtained by the security agencies and therefore the judiciary will have the final say on his release."
"This means that any street action that demands the release of al-Mawlawi is aimed at destabilizing the situation," he added
"The army is performing its duties for the sake of all the Lebanese and they should therefore back its efforts to restore stability," the president said
"Lebanon is committed to combating terrorism based on its interest to maintain its national unity and commitment to international resolution," Suleiman said
Military Investigative Judge Nabil Wehbi on Monday issued an arrest warrant against Mawlawi for "belonging to an armed terrorist group, National News Agency reported on Monday
Wehbi also indicted two other men identified as Hamzeh Mahmoud Tarabay and Qatari national Abdel Aziz Attieh. The two were released on bail while Attieh was also banned from leaving Lebanon.
Five other members of the same group have also been uncovered.
Suleiman voiced his confidence that national unity in Lebanon "cannot be shaken", saying that Lebanon will not once again serve as an open ground for foreign disputes.
"Stability may be targeted for political gains and there are currently many powers that are seeking to make such gains?" he asked.
Commenting on fears that civil war may erupt in Lebanon, he remarked: "The Taif Accord has introduced calm in Lebanon."