Renewed fighting rocks Lebanon's Tripoli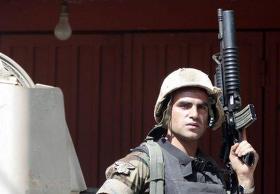 Heavy fighting rocked Lebanon's northern port of Tripoli for a fourth day on Wednesday, wounding
at least six people in a city where sectarian tensions have been growing over the revolt in neighbouring Syria, security sources said.
The fighting in Tripoli, 70 km (43 miles) from Beirut, has highlighted how violence in Syria can spill into Lebanon, a country that was garrisoned by Syrian troops until 2005.
A security source said one Lebanese soldier and five residents were wounded in the clashes, which were mainly between government troops and gunmen in the Sunni Muslim district of Bab al-Tabbaneh. Residents said at least two army officers were among the wounded, but army sources could not confirm that.
Eight people have been killed and dozens wounded since Saturday in Tripoli, home to Sunni Muslims who support the uprising in Syria and a minority Alawite community who back
Syrian President Bashar al-Assad.
Assad himself is from the minority Alawite sect, an offshoot of Shi'ite Islam, while the revolt has been led by Syria's majority Sunni Muslims.
A small Alawite minority is concentrated in Tripoli, a conservative Sunni city where many residents have been enraged by Assad's bloody crackdown on his opponents. Beneath their hilly enclave lies a Sunni district, and tensions have boiled over into clashes several times since the 14-month-old revolt in Syria began.
Chicago Tribune