2 injured in protest in northern Lebanon: report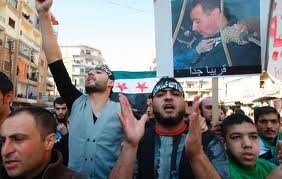 At least two people were wounded on Saturday when unknown assailants opened fire at a protest rally in Tripoli, a northern city of Lebanon, official National News Agency reported.
Demonstrators held a sit-in in Abdel-Hamid Karami Square and blocked the road with burning tires, holding banners to protest against the arrest of a man named Shadi al-Mawlawi, who allegedly has contact with "terrorist group."
They demanded the immediate release of al-Mawlawi, threatening to take escalated measures, according to the report.
Local security authorities accused al-Mawlawi of contacting a " terrorist group," saying they managed to arrest him on Saturday.
As a result, Lebanese Prime Minister Najib Miqati discussed the situation in Tripoli with local army commander and head of the security services, demanding them to restore calm in the city and control the security situation.
Xinhua