Hezbollah's covert operative awaits release
The likely release by Baghdad of a veteran Hezbollah commander accused of plotting to kill U.S. soldiers while operating with Iranian forces in Iraq won't do U.S.-Iraqi relations any good.
But it will also unleash the seasoned Lebanese clandestine operative, Ali Musa Daqduq, back into a region teetering on the brink of a multi-front conflict.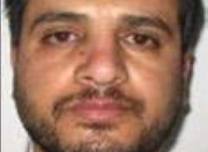 Iran and Hezbollah, its main Arab proxy, are involved in a string of covert operations across the region, such as stiffening the beleaguered minority Alawite regime of their ally, Syrian President Bashar al-Assad, against a 14-month-old uprising.
Daqduq is one of Hezbollah's most experienced covert operatives and according to the U.S. military was sent to Iraq in 2005, then under U.S. occupation, to help Iran's al-Quds Force, an elite unit of the Revolutionary Guards Corps and its covert arm, train Iraqi Shiites to fight the Americans.
Daqduq was captured by U.S. forces in the southern city of Basra in March 2007 and charged with masterminding an attack two months earlier in which Iraqi Shiites wearing U.S. uniforms kidnapped and killed five American soldiers.
He was considered a prize catch. For weeks he pretended to be deaf and dumb, refusing to talk because he feared his distinctive south Lebanese accent would give him away.
U.S. authorities held onto him right up until the last U.S. troops withdrew from Iraq in mid-December. But putting him on trial was stymied by an array of legal obstacles.
The administration of President George W. Bush wanted to try him in a U.S. criminal court.
But under a 2008 status-of-forces security agreement the Americans could not take Daqduq out of Iraq without Baghdad's permission.
When President Barack Obama took office he wanted to put Daqduq in the dock in an unprecedented military tribunal on U.S. soil. U.S. lawmakers blocked that fearing terrorist trials carried too many risks.
But with U.S. forces pulling out of Iraq, the Shiite-dominated government of Prime Minister Nouri al-Maliki, under growing Iranian influence, refused to allow the Americans to take Daqduq out of the country to stand trial.
Daqduq was the last prisoner the Americans handed over to Iraq's Justice Ministry Dec. 16, two days before the last U.S. soldier departed.
The Obama administration was assured "he will be tried for his crimes."
But Daqduq was only charged with entering Iraq illegally with a forged passport, which carries a maximum sentence of five years on conviction.
On Monday, an Iraqi court ruled Daqduq should be released because of "a lack of evidence."
That was no doubt due in large part to the fact the Americans refused to share evidence with the Iraqis because it included highly sensitive intelligence.
It's not clear when Daqduq will actually be released. But U.S. Republicans — and quite a few Western intelligence officials — believe it's only a matter of time before an operative with Daqduq's vast experience will be back in the field.
The conflict in Syria, eliminating key opponents of the regime, seems tailor-made for Daqduq's deadly skills and clandestine instincts.
He's probably one of the most experienced covert operators in a region replete with such men.
Daqduq has been with Hezbollah since the Revolutionary Guards set it up in south Lebanon after the 1982 Israeli invasion.
He's hard core and was a close associate of Imad Mughniyeh, Hezbollah's iconic military chief, and was a senior figure in the special operations unit Mughniyeh set up in the 1980s.
Mughniyeh, the Americans' No. 1 enemy until Osama bin Laden came along in the late 1990s, was assassinated in Damascus, Syria's capital, Feb.12, 2008.
His associates all hold high rank in Hezbollah now, and Daqduq probably does too.
"Hezbollah's as bad as it gets, and Daqduq's as bad as Hezbollah gets," observed Andrew C. McCarthy, a senior fellow at the National Review Institute.
At one point, Daqduq headed the security unit guarding Hezbollah leader Sheik Hassan Nasrallah. "He ran Hezbollah's most lethal cells," says McCarthy.
Hezbollah is widely reported to have provided its fighters to back up Assad's forces. Syria is Iran's sole Arab friend, in an alliance forged by Assad's late father, Hafez, in 1980.
Syria, with neighboring Iraq, is Tehran's gateway to Lebanon and the eastern Mediterranean, and Shiite Iran cannot afford to have the country fall under the rule of Sunnis championed by Saudi Arabia, its arch-rival.