Analysis: Lebanon walks Syria tightrope
By Roula Khalaf A year ago, Lebanon was bracing for trouble. With Syria's uprising raging next door – and politics in Beirut divided along pro and anti-Syrian lines many assumed it would be a matter of time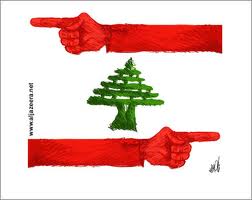 By Roula Khalaf
A year ago, Lebanon was bracing for trouble.
With Syria's uprising raging next door – and politics in Beirut divided along pro and anti-Syrian lines – many assumed it would be a matter of time before the country was wracked by a spillover and Shia and Sunni began tearing each other apart.
Yet against all odds Lebanon has muddled through, with bouts of anxiety quickly subdued by politicians who have, rather unusually, recognised the potentially devastating impact of importing the Syrian crisis.
To some extent, the unlikely truce has to do with the experience of the 1975-90 civil war and the fear of what would be another sectarian conflict.
It also underlines recognition by Hizbollah, the pro-Syrian military group and the main backer of the government in Beirut, that its priority lies in maintaining the status quo.
"We are at the edge of the abyss and we're not falling – that takes a lot of strength," says a government ally.
It would be impossible for Lebanon not to be affected by the Syrian conflict. The economy has suffered from contagion and the bank are under pressure from a US administration determined to ensure that they abide by the sanctions against Syria.
Syrians are moving to Lebanon in droves – many more than the figure of over 20,000 registered refugees suggests.
Some stay with relatives or friends, others with the hundreds of thousands of Syrian workers who have been in Lebanon for years.
Most worrying are regular, often unreported, clashes along the Lebanese borders with Syria and allegations that Syrian regime forces have crossed into Lebanon in pursuit of opposition fighters.
A cameraman for a local television station was shot by Syrian soldiers on the Lebanese side of the border in early April.
Some Syrian activists in Beirut, meanwhile, have been threatened, although the pressure appears to have eased in recent months.
The Lebanese government, led by businessman Najib Mikati, has neither thrown its weight behind Syria's regime, nor opposed it. It has walked a fine line with its policy of "dissociation".
It has excused itself from Arab League decisions on Syria. It has been trying to balance the Syrian regime's demands for a clampdown on arms smuggling for rebels with international and Gulf Arab pressure for greater support for the opposition.
So while the Lebanese navy was said last month to have intercepted a shipment of arms and ammunition apparently destined for Syrian rebels, the government has turned a blind eye to Free Syrian Army fighters who have taken refuge in the northern city of Tripoli.
"It's not easy to keep the balance," says a senior government official.
"But regionally we can't go against Syria; nor can we be for it entirely because we would upset Gulf states and we need their support for our economy," he explains.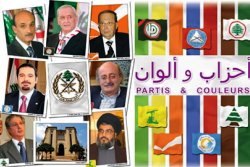 On the domestic front, Hizbollah has been an open supporter of the regime of Bashar al-Assad since the start of the revolution. Syrian activists claim the Shia group has been helping the crackdown on the mostly Sunni opposition.
But Syria's crisis has also put Hizbollah on the defensive, forcing it to contemplate the prospect of a collapse of a leading regional backer.
When it comes to policy against Syria, Hizbollah has lost the support of Lebanon Druze chief Walid Jumblatt, who has become one of the most strident critics of the Syrian regime.
If a political crisis broke out over Syria and caused the fall of the Mikati administration, it is not clear that the Shia militant group would have sufficient parliamentary support to form another government.
Paul Salem, head of the Carnegie Middle East Centre in Beirut, says Hizbollah has no interest in rocking the boat and neither does Lebanon's opposition, led by a Sunni party.
He cautions that with parliamentary elections coming next year, the polarisation could intensify.
Lebanon's balancing act could yet become a lot tougher.