China to host Arabi and Ghalioun for Syria talks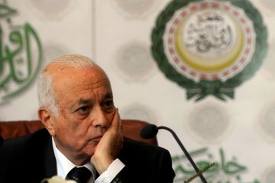 The head of the Arab League, which has played a key role in mediating the Syria crisis, arrived in China on Friday for discussions with top leaders, China's foreign ministry said.
Nabil al-Arabi arrived in the commercial hub of Shanghai and would travel to Beijing on Monday to meet Chinese officials, including Foreign Minister Yang Jiechi, a spokesman said.
"The two sides will have in-depth exchanges of views on the Syrian issue," said foreign ministry spokesman Liu Weimin.
China will also from Sunday host Syrian opposition leader Burhan Ghalioun, head of Syrian National Council who will meet with foreign ministry officials, Liu said.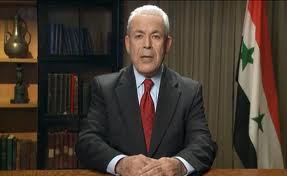 Beijing has traditionally backed Syrian President Bashar al-Assad, but Liu said China had made contact with oppositions parties in the country.
"China is ready to continue to play a positive and constructive role for the peaceful, fair and proper resolution of the Syrian issue at an early date," he said.
China and Russia both drew international criticism earlier this year for vetoing two UN Security Council resolutions on the Syria crisis.
The two countries have since backed UN-Arab League envoy Kofi Annan's efforts to bring peace to Syria in the form of a six-point proposal agreed by Damascus that includes a ceasefire and withdrawal of troops.
Last week, Arabi demanded more rapid deployment of United Nations observers in Syria to monitor the tenuous ceasefire.
China said last month it was considering sending observers as part of the UN initiative.
Khaleej Times