Ghosn says Union strike achieved objective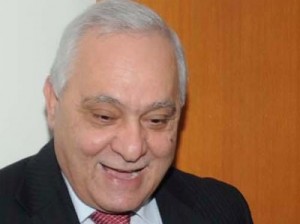 The head of the General Labor Confederation ( GLC) Ghassan Ghosn told Al-Jadeed television station that Thursday's general strike "achieved its objective."
"We did not call for blocking streets but only [for a] peaceful strike and the relevant institutions committed themselves to this call."
He warned that if the government does not meet the workers' demands then there will be "another type of strike."
Airport
Traffic was halted for two hours at Rafik Hariri International Airport as employees joined the strike of the General Labor Confederation, causing delays in several flights.
National News Agency said seven departing and arriving flights were affected by the strike of Middle East Airlines employees that started at 11:00 am.
"We call on employees at the MEA … to completely halt work from 11 a.m. to 1:00 p.m.," said a statement issued by the union of the airline's employees on Wednesday.
The GLC called for the strike to protest against the rising fuel prices but some unions including the Lebanese Driver Syndicate did not observe the general strike.