Sarkozy threatens to sue over alleged Libyan financial support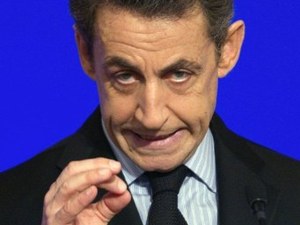 French President Nicolas Sarkozy on Monday said he would file a law suit against news website Mediapart, over allegations by the news portal that the incumbent president received financial support from Libya during his presidential campaign five years ago.
Speaking to the state-run France 2 TV channel, Sarkozy, who is fighting for his political life after hammered into the second place by his Socialist challenger Francois Hollande in the first round of the election on April 22, said the law suit would be filed before the end of the ongoing presidential campaign, accusing Meadiapart to be "a den of spies."
"You really believe that with what I've done to him, Gaddafi gave me a transfer? Why not an endorsed check? It's ridiculous," he said, referring to his role in spearheading a military intervention campaign in support of Libyan rebels fighting the country's former leader Muammar Gaddafi last year.
Mediapart published a document dated 2006 on Saturday in which Tripoli declared to support the campaign of Nicolas Sarkozy by "50 million euros" (about 66 million U.S. dollars).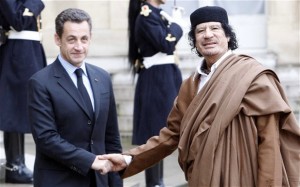 "This document is a crude forgery simply because the two people in Libya supposed to have sent and receive the document denied it. Shame on those who will use it," the president stressed.
French law limits donations to parties to 7,500 euros per person per year.
Sarkozy is locked in a head-to-head battle for the Elysee Palace with poll favorite Hollande, who according to opinion polls would lead the incumbent by 10 points in the final runoff on May 6.
Xinhua