Row Between Egypt's Legislature, Cabinet Grows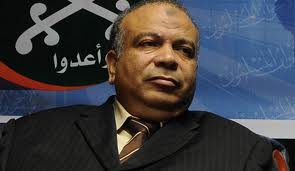 Egypt's Islamist-dominated parliament has suspended its sessions for a week to protest the ruling military's failure to heed its repeated calls for the dismissal of the government.
The legislature's speaker, Saad el-Katatni of the powerful Muslim Brotherhood, announced the decision on Sunday after lawmakers spoke in a televised session against the government of Prime Minister Kamal el-Ganzouri and the ruling generals who appointed it late last year.
The move is likely to fuel tensions between the generals and the Brotherhood, which controls just under half the seats in parliament.
El-Ganzouri served as prime minister during the 1990s under longtime authoritarian leader Hosni Mubarak, toppled in a popular uprising 14 months ago.
ABC/ AP