Saudis urged to exercise caution when traveling in Lebanon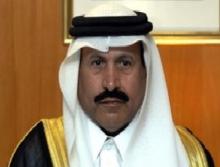 Lebanon Interior Minister Marwan Charbel said on Wednesday that Iraqi citizens abducted the two Saudi nationals Toufiq and Abdallah Shaqaqeeq in Lebanon.
"The main motive behind the abduction was robbery, and it does not target the Kingdom of Saudi Arabia," Charbel told Future News television.
He added that the cabinet was fulfilling its duties.
Earlier on Wednesday, Saudi's official news agency, SPA, reported that Lebanese security forces have freed two Saudi nationals kidnapped and tortured for eight days in an apartment on the outskirts of Beirut.
Saudi Ambassador to Lebanon Ali Awad Assiri confirmed that at least two kidnappers were arrested while the search for the remaining "members of the gang continues."
Assiri said the kidnappers had demanded a huge ransom from their captives' families in return for their release.
Assiri hailed the Lebanese security services for tracking down the kidnappers and freeing the hostages during a raid on the apartment.
He said the freed men were receiving treatment at the American University of Beirut Medical Center.
caution
Assiri urged his countrymen Wednesday to exercise caution when traveling in Lebanon and avoid visiting border towns.
"I call on all Saudi nationals visiting Lebanon to exercise caution in their movements and avoid staying in private residences," said Assiri.