Israel to build 33 ft high wall along Lebanon border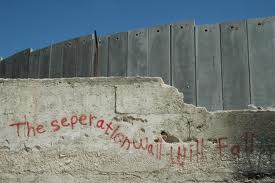 Israel is to start building a wall along part of its border with Lebanon next week to shield the northern town of Metulla, Channel 10 television reported on Monday.
It said the wall, more than two kilometres long and 10 meters ( 33 ft) high, was also aimed at preventing clashes between Israeli and Lebanese border forces whose posts are often just metres apart.
The private broadcaster said Israel had informed Lebanon of the wall project and would coordinate it through the United Nations Interim Force in Lebanon (UNIFIL).
Military sources said in January that Israel was considering building a wall along a section of the 79-kilometre border, fearing cross-border sniper fire at newly built apartment blocks in Metulla.
Although the two countries are technically in a state of war, Israeli and Lebanese military officials meet regularly in the presence of UNIFIL peacekeepers to liaise on border issues.
National Post