Suspected Cyber-attack At Iran Oil Port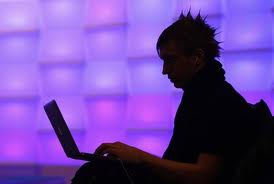 Iranian authorities are looking into a suspected cyber-attack at the country's main oil port but exports haven't been affected, an oil-industry official said Monday.
The possible attack, coming after another similar episode two years ago on Tehran's nuclear program, underscores the country's vulnerability to threats on its computer systems, amid a standoff with the West.
"We cannot receive or send any email" since Sunday, said an oil official at the Kharg oil terminal, through which 80% of Iran's exports are shipped abroad. An investigation is underway into a suspected cyber attack, he said.
The disconnection is having "no effect on the exports," the official said. "There is a normal procedure at the terminal. We are using telephone, fax, SMS."
Iran Monday repelled a computer virus attack against the websites of the Ministry of Petroleum and of the National Iranian Oil Co., the country's media said. Iranian oil officials were quoted as saying the attack made no damage, and the websites were running again Monday after being shut down for a few hours.
The disruption, however, is reminiscent of a cyber-attack in 2010 by a highly sophisticated worm called Stuxnet that penetrated at least 30,000 computers across the country. The virus seemed to specifically target machines linked to centrifuges carrying out uranium enrichment for its controversial nuclear program.
WSJ