China halves Iranian crude imports in March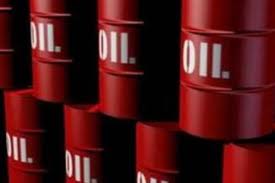 China halved its Iranian crude imports in March compared with a year earlier due to disputes over contract terms, its deepest cut so far this year as Western sanctions complicate Tehran's oil exports.
South Korea cut its imports by 40 percent in March from a year earlier, official data showed, as it sought to secure an exemption from U.S. sanctions. Japan, which has secured a waiver, made steep cuts in April imports.
Iran traditionally sells most of its oil exports to Asia, where China, India, Japan and South Korea are the biggest buyers. Exports were 2.3 million barrels per day (bpd) in the Iranian year to March 19.
As the sanctions intensified, Gulf Arab exporters including Saudi Arabia, Kuwait and the United Arab Emirates boosted their exports to the region.
The United States and Europe are trying to squeeze the revenues Iran makes from its oil exports to force it to halt a nuclear program they fear will be used to make weapons but which Tehran says is for power generation.
Until recently, China was Iran's top customer, taking more than 20 percent of its crude exports.
But China's state oil buyers have decreased their purchases since the start of the year as they haggled with the National Iranian Oil Corporation (NIOC) over prices and terms.
In the first quarter of this year, China's crude imports from Iran were a third lower at 346,183 bpd compared to a year earlier, customs data showed, mainly because the state-run China Petroleum & Chemical Corp (Sinopec) slashed purchases by 285,000 bpd, or just over half of the amount it imported daily in 2011.
China cut its oil imports from Iran 5 percent year-on-year in January and 40 percent year-on-year in February. March imports dropped 54 percent to 253,302 bpd, customs data showed.
"The drop in Iran crude imports in March is largely in line with what we were expecting. We may still see some cuts in Iranian crude imports in April customs data as most of April-arrival cargoes were loaded in March," said a crude trader with a Western oil trading company.
An EU oil embargo agreed in January to stop members importing Iranian crude from July and EU insurers and reinsurers from indemnifying vessels carrying Iranian crude is already having an impact. The insurers, who provide around 90 percent of the world's tanker cover, are reluctant to handle new contracts.
The threat of a cut in Iranian supplies drove oil prices in March to $128 a barrel, their highest level since 2008. Investment bank JP Morgan estimates Iran's output may fall 1 million bpd by the end of June as refiners cut imports.
As the pressure intensifies on Iran, its Gulf Arab neighbors and Russia have gained more customers, with both China and South Korea increasing their purchases from these alternative sources by more than what they cut from Iran.
South Korea, Iran's fourth-largest buyer, reduced its imports from Iran by 22 percent to 195,000 bpd in the first three months of the year, data from state-run Korea National Oil Corp showed.
It sourced 86 percent of its total crude imports in the first three months of this year from the Middle East — mainly Saudi Arabia, Kuwait, Qatar, the United Arab Emirates and Iran — up from 84 percent a year earlier, the data showed.
China also increased its oil purchases from Russia, Kuwait, and the United Arab Emirates in March by between 79 percent and 50 percent compared to the same month a year ago. It reduced its oil imports from top exporter Saudi Arabia, however, by a marginal 9 percent year-on-year.
It was not clear if China would maintain the depth of its import cuts in April.
But industry sources in South Korea said they expected imports next month would be reduced by between 10-20 percent – an amount they said was enough to secure the U.S. waiver – as March's reduction was unusually deep due to the shutdown of the 240,000-bpd SK Energy refinery and customs delays on crude shipments.
"Refiners are reducing Iranian crude oil imports within the range they can, but I don't think they will carry on reducing by as much as 40 percent," an economy ministry official said.
Reuters