UN urged to deploy monitors on Lebanon-Syria borders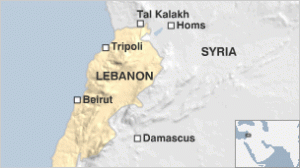 United Nations Special Coordinator for Lebanon Derek Plumbly was handed a letter by Future bloc MP Mouin al-Merhebi addressed to UN chief Ban Ki-moon and urging him to "permanently deploy" UN monitors on the border between Lebanon and Syria, National News Agency reported
"The Syrian government must be pressured to stop the violations of [the Syrian] army which led to the [death] of many [people] in border areas," the Lebanese MP said in his letter.
He added that the Lebanese cabinet must also be pressured to "activate the presence of the Lebanese army on the border [with Syria] in a way that provides security and limits Syrian violations."
"We hope that the Lebanese cabinet falls under [international] pressure in order to prevent repeating the handing over Syrian refugees to the Syrian authorities."
About 2 weeks ago Al-Jadeed ( New) TV cameraman Ali Shaaban was killed as he was filming a report on the Lebanese side of the northern border with Syria.
Al-Jadeed on April 9 accused the Syrian army of killing Shaaban, saying it opened fire on the crew which was on Lebanon's side of the border.
Al Jadeed (New ) TV reporter Hussein Khreis and cameraman Abdul Tabaja were also wounded in the attack.
Al Jadeed owner Tahseen Khayyat told the station that the Syrian army attack was "deliberate and was not an accident," stressing that "the vast number of bullets that riddled the car confirm that , adding " we do not need at all an investigation from the Syrian side on this subject "
In an interview with the channel Khayat said "we received many threats from the Syrian regime, but we will not give in, and will remain behind the truth ."
Khreis told the channel: "If you see the car you would think it was in a war zone,"