Spain's Repsol has replaced most Iran crude with Saudi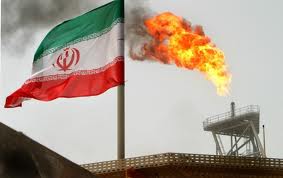 Spain's biggest oil refiner Repsol stopped importing crude fromIran in January, and has replaced most of that supply with oil from Saudi Arabia, a spokesman confirmed on Tuesday.
"No crude out of Iran for us since January," he said shortly after Iran's energy minister said the increasingly isolated OPEC member had stopped shipping oil to Spain.
Most of Repsol's replacement crude was coming from Saudi Arabia, the world's leading exporter and the only nation with a significant amount of spare capacity.
Repsol's imports of Iranian crude were estimated at around 65,000 barrels per day (bpd) last year, making it one of Tehran's medium-sized European customers. Most European firms have reduced or halted their purchases from Iran months before a European Union embargo starts on July 1.
Abu Dhabi-owned Cepsa, Spain's other refiner and the country's biggest buyer of Iranian crude, said in February it had alternative sources of crude oil. A spokesman reached on Tuesday was not immediately able to comment on the current status of its Iranian supplies.
Iran's English-language Press TV reported on Tuesday that Tehran had cut oil exports to Spain and may halt sales to Germany and Italy in an apparent move to strengthen its position ahead of crucial talks with world powers later this week.
Iran has played a tit-for-tat game over crude shipments since the European Union agreed in January that it would stop all Iranian oil imports as of July. EU states have since scrambled to find alternative supplies before that deadline, with Iran threatening to cut exports before then.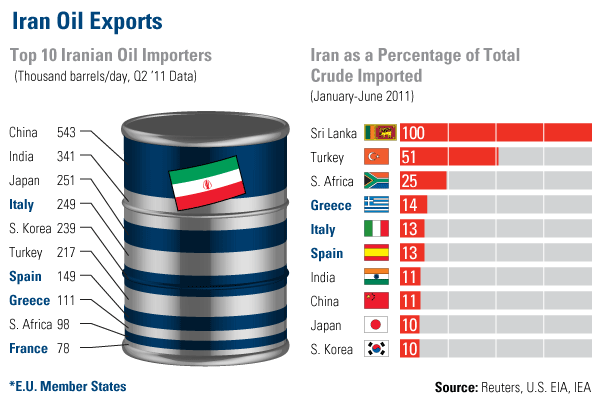 In its latest monthly bulletin this week, Spain's strategic hydrocarbons reserve board CORES estimated that January imports from Iran fell 31 percent versus December to 279,000 tonnes. Imports from Saudi Arabia fell 16 percent on the month.
Reuters