2 Lebanese soldiers quit to join the Free Syrian Army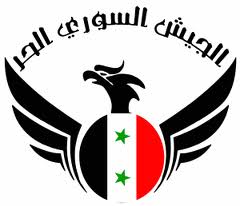 Two Lebanese army soldiers quit and joined the Free Syrian Army in its fight against President Bashar Assad's regime according to a report by As Safir newspaper on Wednesday.
According to As Safir source the two soldiers who hail from the Wadi Khaled border region of Akkar quit during their leave of absence.
The army officer whom the two soldiers reported to reportedly received a text message from the cell phone of one of them, saying: "We salute you from the Syrian town of Qusayr… My colleague and I have joined the Free Syrian Army in its fight against the Syrian regime."
According As Safir source, the two men fled on April 1 and the Syrian authorities were informed about the incident immediately in order to take the necessary measures to arrest them and hand them over to the Lebanese authorities.
Wadi Khaled border region are witnessed on Monday the killing on Monday by the Syrian troops of Al Jadeed camerman Ali Shaaban. He was reportedly shot while he was on the Lebanese side of the border.