Hezbollah, Iran "significantly" increased aid to Syrian regime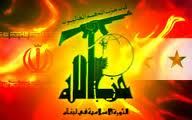 According to a report by Israeli daily Haaretz , Hezbollah and Iran have "significantly" increased their aid to Syrian President Bashar al-Assad's regime but are at the same time preparing for the possibility of its downfall.
The paper based it article on Western intelligence reports.
The reports say that Iranian officers and Hezbollah militants have supplied arms to Syrian troops and trained them, to aid Assad in his months-long effort to crack down on anti-regime protests in the country. They also show that Hezbollah fighters were killed in clashes with rebel forces.
The daily quoted Israeli defense officials this week as saying that the potential fall of the Assad regime prompted Iran and Hezbollah to increase their involvement in the Syrian crisis. According to the officials, even though the Iranians believe Assad will survive the uprising, they are still preparing for a scenario whereby he is toppled, in order to maximize their influence on a post-Assad Syria.
"Iranian assistance to Syria, which has been ongoing for years and is dubbed "the shadow army" by Israel, consists of extensive arms shipments, which include rockets, mortars and anti-aircraft missiles that could be used against a potential air strike campaign by international forces, as well as riot dispersal means. The so-called shadow army was coordinated by Imad Mughniyeh and Mohammed Suleiman, who were killed in two separate incidents in 2008. Syria and Hezbollah claim the two were assassinated by Israel."The report says and adds
"Iranian and Hezbollah assistance to Assad also includes the training of Syrian troops in urban warfare, as well as drone operations. Western intelligence reports reveal that Iranian Revolutionary Guard officials frequently make top-secret visits to Syria to advise the regime on how to deal with the rebels."
Meanwhile, Hezbollah has according to the report beefed up the deployment of its troops along the Lebanon-Syria border, in an attempt to prevent arms spillover from Lebanon to Sunni opposition groups. Unlike Hamas, which ended its presence in Syria almost overnight after the crisis began, Hezbollah still maintains close ties with the Syrian regime and uses bases and ammunition reservoirs on Syrian territory.