Illegal Israeli imports among 5 tons of expired food discovered by Lebanese Army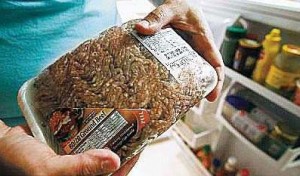 The Lebanese army announced Friday that it uncovered around five tons of spoiled food in addition to "Israeli"-made products whose source of manufacture was covered up. "The Lebanese Army uncovered tons of weight loss products, large quantities of baby milk that has been imported from abroad, and various Lebanese-made products, such as oils and vinegars," the statement explained.
According to Lebanese Army statement, LA members raided two warehouses in the Beirut neighborhood of Tarik al-Jadeedah in collaboration with the Consumer Protection Directorate.
It also stated that "three individuals suspected of being linked to the facility have been arrested," noting that "the entire discovered foodstuff had exceeded their expiry date."
The army also seized a machine used for forging expiry dates.
It should be noted that Lebanon is witnessing a food safety crisis after successive discoveries of spoiled food in various Lebanese territories.
The seized products included poultry, meat, canned food, cheese and several other consumer products.
The Directorate had raided another Tariq al-Jadideh warehouse last week where it seized 25 tons of spoiled meat and arrested its two owners, Samih and Suleiman al-Natour.
The Internal Security Forces detained at least eight other people for food safety violations in separate raids.
ABNA