Syrian refugees describe gruesome torture
By Neil Sammonds Stabbings, electrocution and the use of metal pincers to gouge chunks of flesh are some of the torture methods being administered by the Syrian regime.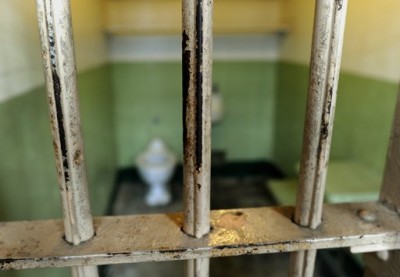 By Neil Sammonds
Gathering this latest batch of abuse testimony – from Syrian refugees across the border in Jordan – was a gruelling process. But, in the main, the survivors of this terrible abuse wanted to tell their stories.
The testimony included "Karim" (not his real name), an 18-year-old student from al-Taybeh in Deraa, saying how his tormentors used metal pincers to gouge chunks of flesh out of his legs, and "Ghazi", a 22-year-old decorator, describing the "flying carpet" treatment by Military Intelligence officials in Damascus: "I was on a wooden board like a table, face up, in underpants and blindfolded. I don't know how the ends are raised but some mechanism makes it go up. I suffered terrible pain on my lower back as the body is forced into a V-shape. And I was beaten at the same time. Three men took it in turns with the kurbaj (whip). When they rested they drink tea, smoke a cigarette until it's their turn again."
In case after case the horrific torment suffered by the former detainees was the same, only the techniques varied. Being stabbed or cut; various kinds of electric shocks (including in electric chairs); male rape; excruciating stress positions; cigarettes being stubbed out on the body; being forced to watch family members tortured. And on and on. Patterns emerge. Many former detainees described being beaten during arrest and during transfer to a detention centre and, in particular, severe beatings on arrival (referred to as the haflet al-istiqbal or "reception" beatings). In one case a man was shown a photograph of Bashar al-Assad in the torture room and told "he is your God" before another hour of being thrashed by metal cables.
What can be done? It's deeply disappointing that some of the world's great powers are still shielding the Assad regime and this must change. There is growing evidence of crimes against humanity in Syria and the situation should be referred to the Prosecutor of the International Criminal Court.
And the UN Human Rights Council should extend the mandate of the UN Commission of Inquiry on Syria, reinforcing its capacity to monitor, document and report. We need to see prosecutions of those responsible for this sickening wave of torture.
It's not yet clear what is going to change this lethal situation but no one who reads our report can be in any doubt that the Assad regime has indulged in an orgy of torture and terror.
Neil Sammonds is Amnesty International's Syria researcher
The Independent