New warmth seen in Iraqi -Saudi ties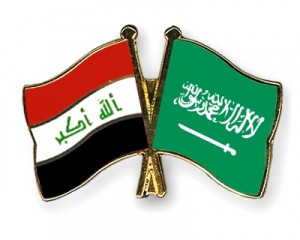 After years of strained relations, a series of diplomatic gestures between Iraq and Saudi Arabia is easing tensions between two of the Middle East's most influential nations at a critical time for the region.
The rapprochement, which Iraqi officials say is mainly Saudi-led, comes despite Saudi antipathy to Iraq's government since the 2003 invasion by U.S.-led forces, whose presence Saudi leaders deplored, and personal ill-will between Iraqi Prime Minister Nouri al-Maliki and Saudi King Abdullah.
If good relations are sustained, they could have a significant effect on regional alliances and particularly on support for the embattled government of Syrian President Bashar al-Assad. Iraq's government has long been close to Iran, Syria's strongest backer, while Saudi leaders have condemned Assad's crackdown on protests. Improved ties between Iraq and Saudi Arabia could bring Arab countries closer to a consensus against Assad.
Hoshyar Zebari, Iraq's foreign minister, hailed the Saudi moves as an overdue recognition of Iraq's government after Saddam Hussein. "Saudi Arabia has been very hesitant, shying away from dealing with the new Iraq, and this is a positive change," Zebari said in an interview Saturday.
Saudi Arabia, which has not had diplomatic representation in Baghdad since 2003, announced last month that its ambassador in neighboring Jordan would also serve as ambassador to Iraq.
Last week, Saudi officials welcomed a delegation of Iraqi lawmakers close to Maliki to the capital, Riyadh. The Iraqi Interior Ministry released a statement calling the meeting successful and saying that a security agreement had been signed.
And Maliki, in a long interview last week with a Saudi paper, Okaz, called for a strengthening of the bilateral relationship, through "direct dialogue, without obstacles," and hinted at a visit to Saudi Arabia, among other countries.
The new warmth can be attributed to several factors, including the final withdrawal of U.S. troops from Iraq last year and a mutual desire for a long-planned summit of the Arab League in Baghdad to go ahead at the end of this month.
"Iraq wants the summit because it will take place in Baghdad," said Reidar Visser, research fellow at the Norwegian Institute of International Affairs. "Saudi Arabia wants it because it will discuss Syria."
Saudi Arabia and other Persian Gulf states have been pushing for the Arab League to take a tougher line against the Assad government, an initiative that would be strengthened if Iraq, Syria's neighbor, supported it.
Abdullah has taken a hard line on the Syrian crackdown, calling it unacceptable, and a recent hardening of Iraq's tone on Assad has probably pleased Saudi leaders.
Initially, Iraq resisted some Arab League action against the Syrian government, including sanctions, but more recently Maliki and Zebari have taken a tougher line.
"Change in Syria is imminent; it is a question of time," Zebari said in the interview, in which he also referred to "Assad's crimes against his people."
Zebari added that Iraqi officials voted for a resolution in the U.N. General Assembly condemning Syrian government actions, stressing that this demonstrated Iraq's independence and may have addressed Saudi concerns that Maliki's policies are dictated by Iran.
"Iraq is interested in winning back a leading role in the Arab world, which in turn could liberate it from its very close ties to Iran," said Visser, while cautioning that the Saudi reconciliatory moves could yet prove to be short-term.
"But there is no doubt that simply having an Arab League meeting in Baghdad with high-level Saudi participation has the potential to create new regional dynamics on its own," Visser said.
WP