Israel may be willing to give Syria aid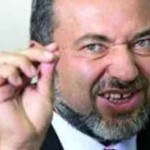 Israel is willing to provide humanitarian assistance to Syria if asked, Israeli Foreign Minister Avigdor Lieberman said.
Speaking to Army Radio and Israel Radio during the weekend, Lieberman described the situation in Syria as intolerable and said the international community must intervene to end the massacre in Syria.
"We are humans first, before we are politicians, leaders, commentators and journalists, what is happening there is intolerable and we must help," he told Army Radio.
Lieberman made the comments during a visit in Sofia, Bulgaria.
His comments came as The Washington Post quoted three unnamed U.S. officials stating Iran is becoming increasingly involved in the crackdown on opposition strongholds in Syria. The officials based their assessments on intelligence reports and said evidence points to Iran's growing military and intelligence support for President Bashar Assad's regime.
"The aid from Iran is increasing, and is increasingly focused on lethal assistance," The Post quoted one of the officials saying.