Rift develops in Syrian opposition group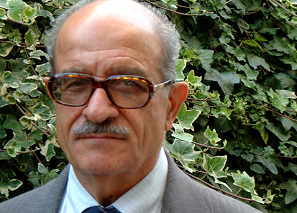 Prominent members of the main Syrian National Council formed a splinter organisation on Sunday, exposing the most serious rift among President Bashar al-Assad's opponents since a popular uprising against his repressive rule erupted in March.
At least 20 secular and Islamist members of the 270-strong council, which was set up in Istanbul last year, announced the formation of the Syrian Patriotic Group.
The new group is headed by Haitham al-Maleh, a lawyer and former judge who has resisted dynastic family rule by Assad and his father, the late President Hafez al-Assad, since its inception in 1970.
He is joined by Kamal al-Labwani, an opposition leader who was jailed for six years and released in December; human rights lawyer Catherine al-Talli; Fawaz al-Tello, an opposition operative with links to Free Syrian Army rebels and Walid al-Bunni, who was among the most outspoken figures on the council responsible for foreign policy.
"Syria has experienced long and difficult months since the Syrian National Council was formed without it achieving satisfactory results or being able to activate its executive offices or adopt the demands of the rebels inside Syria," a statement by the Syrian Patriotic Group said.
"The previous mode of operation has been useless. We decided to form a patriotic action group to back the national effort to bring down the regime with all available resistance means including supporting the Free Syrian Army," the statement, which was sent to Reuters, said.
The statement was issued in Tunis, where members of the Syrian National Council, including those who have effectively split, attended the 50-nation "Friends of Syria" conference last week to try to push Assad to end the military crackdown.
The Syrian National Council has been under mounting pressure from within Syria for not overtly backing armed resistance against Assad, which is being led by the Free Syrian Army.
Assad, from Syria's Alawite minority, has sent tanks across the country to crush the uprising. The sustained attack on the central city of Homs has pushed the council toward calling more forcefully for international intervention.
The council is headed by Burhan Ghalioun, a respected secular professor who has been advocating democracy in Syria since the 1970s. His term as president has been renewed on a monthly basis with key support from Muslim Brotherhood members of the Council.
Several 'neo-Islamists', who are seen as somewhat more liberal than the Brotherhood, have joined the Syrian Patriotic Group, including Imadeldin Rashid, a preacher who was jailed early in the uprising.
Reuters