STL to issue more indictments shortly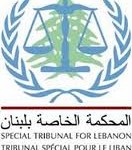 The indictments in the assassination of former Communist party chief George Hawi and attempted assassinations of former ministers Marwan Hamadeh and Elias Murr which will soon be issued by the Special Tribunal for Lebanon may result in new leads to other assassinations that had taken place in Lebanon,according to a report by the An Nahar newspaper on Sunday.
Prime Minister Najib Mikati revealed last Tuesday that STL Prosecutor Daniel Bellemare had informed him during his most recent trip to Lebanon that he will submit a new revised indictment before leaving office at the end of February.
March 14 sources told An Nahar that yhe indictment in these three cases will be released within 10 to 12 days.
According to the report the indictments may include names of new suspects in addition to the four Hezbollah members that have been indicted in the February 2005 assassination of former Prime Minister Rafik Hariri .
Al-Akhbar newspaper reported on Friday that Bellemare had referred the new indictment in the cases of the three officials to Pre-Trial Judge Daniel Fransen .
The three cases have reportedly been found to be linked to Hariri's murder according to Al-Akhbar
Hamadeh miraculously survived an assassination attempt on October 1, 2004. He was accused of being behind UN security council resolution 1559 which called for the Syrian troops to leave Lebanon and for Hezbollah to be disarmed
Hawi was assassinated on June 21, 2005
Murr was wounded by a car bomb as his motorcade drove through Beirut's Christian suburb of Antelias on July 12, 2005. Two people were killed and 12 others injured. This attack was unique since Murr was considered a pro-Syrian figure