Arab summit: Syria not invited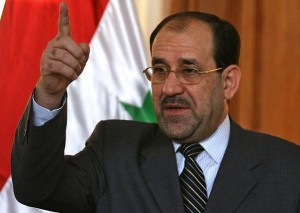 Al Jazeera reported that Iraq has finally decided not to invite Syria to the Arab summit which is to take place in late March in Baghdad.
Earlier today the Iraqi premier said that his country wants Syria to participate in the Arab summit.
Syrian President Bashar al-Assad has been carrying out a bloody crackdown on an uprising against his rule, in which over 6,000 people have been killed since March 2011.
Member states voted in November to suspend Syria's participation in the Arab League over the violence.
"We hope that all the Arab leaders will participate in the summit," Nuri al-Maliki said in an interview with Al-Rashid television that was broadcast on Saturday night.
"We prefer that there will be participation (by Syria), because it opens a page of dialogue away from interference and sectarian atmospheres, and because there is no benefit to anyone if the situation in Syria gets worse," Maliki said.
But, if the Arab League suspension bars Syrian participation in the summit, Iraq will abide by that decision, Maliki said.
The last time Baghdad hosted a regular summit of the 22-member organisation dates back to November 1978, and Iraq was the venue for an extraordinary session in May 1990, just months before Saddam Hussein's invasion of Kuwait.