Adonis: "All Arab regimes, without exception, should fall.. "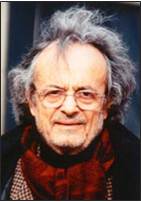 President Obama calls the attacks in Homs "outrageous bloodshed." The Syrian Regime army of Bashar al-Assad continues to bombard the already ravaged city of Homs, in particular the Baba Amr district. Makeshift hospitals are frustrated, as regime troops have established a blockade to prevent incoming weapons for the rebels, as well as the needed medical supplies. An unnamed witness says that hospitals are overflowing with injured people. There are not enough doctors or medical supplies to care for the wounded, he says. Fighting is reported as well in Idlib to the north, the southern province of Deraa, and within the town of Zabadani, near Damascus.
President Obama and Secretary of State Clinton are continuing to establish a "friends of Syria" group of peace-favoring countries. Obama has sent the Assistant Secretary of State for Near East Affairs, Jeffrey Feltman to Morocco, France and Bahrain to seek support for the group, and to further define the group mission.
Syria is the home of a man considered by many to be the greatest living Arab poet. At 81 years of age Adonis was the first Arab to win the German Goethe Prize. At that time judges called Adonis "The most important Arab poet of our time." He was favored by many to win last year's Nobel Prize for Literature.
Adonis, poet, critic and artist, has been outspoken concerning the bloody rebellion. "I'm very sad," he says, "I wish that the regime would understand that it has to reform or renew itself and create a new government through free and fair elections." He declares his personal opposition to violence "in all its forms." "He wishes," he says, "that the opposition had not resorted to armed violence. I do not see any justification for its use whatsoever. The world should not interfere, especially not militarily. The Western world should not use this as a pretext to fulfill its own goals in the region."
Speaking more generally, the poet said, "All Arab regimes, without exception, should fall because these regimes incarnate despotism, oppression and obscurantism."
BC
Photo: Ali Ahmad Said Asbar , also known by the pseudonym Adonis or Adunis , is a Syrian poet and essayist who has made his career largely in Lebanon and France. He has written more than twenty books in Arabic language. He has been called the greatest living poet of the Arab world.