Anti Syrian regime Druze: Assad's fall coming soon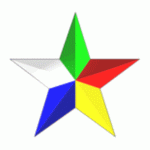 The anti Syrian -regime Druze in Jabal al Arab who call themselves " Free people of Jabal al Arab" told Syrian president Bashar al Assad in a statement on Tuesday that his fall is coming sooner than later and that he will see in Souweida and the rest of Jabal al Arab something he has never seen before .
"The hour of the fall of the tyrant is closer than some traitors have ever imagined "
The statement added, "We the Free people of Jabal al Arab" are no longer afraid and declare our solidarity with our people in Homs, and want to denounce the complicity of some of the people of Jabal al Arab including some religious leaders with the cruel regime of Bashar al-Assad.. .these people think they are political leaders, but the are nothing but mercenaries."
They pointed out that the "flag of Independence was raised over the monument of Sultan Pasha al-Atrash, leader of the Great Syrian Revolution, and this message is to everyone that as of today today we will not be a breeding ground for some petty traders at the expense of Syrian blood , unity of Syria and freedom."
They added, " this is also a message to the Assistant of the tyrant Wiam Wahhab, who wants to drag us with him into the abyss, only in order to assume leadership which he will never see even in his wildest dreams, and we hereby tell him: Beware of ever coming to Syria, and specially Jabal al Arab , because this Jabal (mountain) is much too honorable to be polluted by your feet which have been contaminated with the blood of innocent people. "
Wahhab is a former Lebanese minister and a stanch ally of Hezbollah and the Syrian regime
They called all on all the Druze who are enlisted in the Syrian army to get out and return to their roots in Jabal al Arab.
"Get out before history gets you out , be as brave as Lieutenant Khaldun Zinedine the pride of Syria and the Druze ,come back to your roots and to your conscience and leave the gang of killers and join the Free Syrian Army".