GCC states Recall Ambassadors From Syria, Expel Syrian Diplomats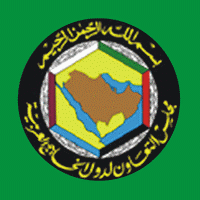 Gulf Arab countries announced on Tuesday they were recalling their ambassadors from Damascus and expelling Syrian envoys in response to worsening violence in Syria.
Syria's rulers had rejected Arab attempts to "solve this crisis and prevent the bloodshed of the Syrian people," a statement from the Gulf Cooperation Council (GCC) said.
"The Kingdom of Saudi Arabia, current head of the council, announces that the GCC states have decided to withdraw all their ambassadors from Syria and also demand that all ambassadors of the Syrian regime in its lands leave immediately," said the six-member council, which includes Bahrain, Kuwait, Oman, Qatar, Saudi Arabia and the United Arab Emirates.
"The council considers that it is necessary for the Arab states… to take every decisive measure faced with this dangerous escalation against the Syrian people. Nearly a year into the crisis, there is no glint of hope in a solution."
The group's foreign ministers are meeting in Riyadh on Saturday to discuss the situation in Syria.
Saudi Arabia's King Abdullah called on the international community this week to take steps to "protect innocent lives and end the bloodshed" and warned that the violence threatened regional stability.
The world's top oil exporter, one of the leading Arab powers, has long viewed President Bashar al-Assad's government with distrust due to Assad's alliance with Saudi Arabia's regional arch-rival Iran.
Saudi Arabia was the first country to withdraw its monitors from an Arab League observer mission to the country last month, followed by the other GCC members.
Reuters