Syrian revolt creeps closer to Damascus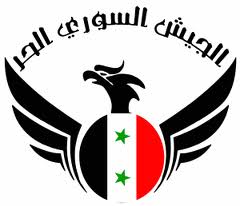 The suspicion of the young Syrian soldier manning a checkpoint north-east of central Damascus was no surprise. But his words came as a shock.
"Free army!" he declared, at this road junction in the Damascus suburb of Irbin, just half an hour's drive from the seat of power of President Bashar al-Assad's regime. "We are independent. We are with the people," he continued, as a half-dozen of his comrades quickly gathered, one with a rocket propelled grenade launcher over his shoulder.
This unexpected meeting with the militarised opposition who style themselves the Free Syrian Army was just the first of a series of striking insights offered by the capital's restive suburbs into the country's social faultlines and its dangerous state of flux. Days after the Assad regime vowed to press on with a "security solution" to the 10-month uprising, the conflict's lethal intensity is easily found in the down at heel communities that ring Damascus. So too is the growing desperation of many Syrians to find a peaceful end to bloodshed already estimated to have claimed more than 5,000 lives.
"We don't want violence, we don't want killing," pleaded Mohammed, a shopkeeper in the neighbouring Harasta district on Thursday, after tense looking Syrian government soldiers had fanned the streets to secure a visit by monitors from an Arab League peace mission. "Everyone has children and everyone wants to live."
The Syrian government this week dismissed a demand by the Arab League for Mr Assad to cede power to a transitional unity government. Walid al-Mouallem, foreign minister, said Syria was "like a mountain that never shakes in the wind".
Despite that vivid claim, overnight clashes were reported in the Irbin area on Thursday, while the Arab League observers did not go further than a government checkpoint in the nearby district of Zamalka. Two corpses lay on the pavement there, a soldier and a civilian dumped that morning by regime opponents, a Syrian military commander claimed. Hussein Makhlouf, governor of the area, told the Arab peace monitors that the authorities were seeking a truce with local rebels.
The Free Syrian Army checkpoint was one of several in place this week in the area around Irbin and neighbouring Seqba, whose proximity to the capital is fast making it a critical battleground between the opposition and the regime.
While several cities elsewhere are in open revolt, the government has control of central Damascus – as well as the commercial capital Aleppo – and has been quick to stamp out sporadic flash protests there.
A remarkable point about these Greater Damascus uprisings is the suddenness of the transition from government-controlled areas to territory where the opposition clearly has significant support and in some cases even a tenuous security hold. Anti-government graffiti – "Bashar falls!" – remained untouched in Irbin on Wednesday on streets lined with artisans' workshops that were once the areas' lifeblood but have been hit hard first by cheaper imports and then by the crisis.
As the suburban traffic flowed all around, several Free Syrian Army members stood in a small car workshop and told how they had defected from the regular military after being ordered to kill protesters. The rebel army is a murky manifestation of the increased militarisation of the Syrian conflict, with Riad al-Assad, the military defectors' head claiming – some say implausibly – that his force is 20,000 strong.
The rebel soldiers in Irbin were mostly young and their nervous manner did not seem that of assured masters of their domain, where they claim the government forces had attacked the previous day. They said they were in contact with their comrades in other cities and claimed their weapons were sourced through "donations" – though not from the foreign powers the regime claims is conspiring against it.
"We want a free country," said the most senior officer at the checkpoint, a 24-year-old university student who gave his name as Mohammed and rolled up his sleeve to reveal what he said was a bullet scar suffered duing the first anti-government protests back in March. "Not racist, balanced, with equal opportunity for everybody," he added. "And to feel secure when I would like to sleep."
Down the road, just after another checkpoint, where a car full of armed men was waiting to enter, a local businessman spoke of people's feeling of helplessness in the face of armed men from both sides on the streets. "Now it's a destiny over all of us, it's like a fate," he said. "We have fear and we are not comfortable."
Still further along this kilometre-long no-man's land between the last rebel checkpoint and the first government post, four men chatted outside a shop on a street where many businesses were shut. Two of the group were brothers and the other two cousins, and it took just a few questions to prompt an emotional argument between the family's pro- and anti-regime factions.
The division was three to one for the government – or, perhaps more precisely, for a return to a kind of stability – but all stressed the need for the right to differ peacefully after 40 years of repressive dictatorship.
One of the men, Abdulmohsin, gestured to his pro-opposition relative and pointed his fingers to his head as if cocking a gun. "I will kill myself before killing my cousin," he declared.
That heightened emotion is emblematic of the fluid and fearful mood in these suburbs, where there is a tangible sense – whether well-founded or not – of a situation up for grabs. Just as in Zabadani, a town 30km from Damascus where the army withdrew last week to leave regime opponents largely in control, the question is whether the security forces will – or can – crush these uprisings in the capital's hinterland as brutally as they have done or tried to do elsewhere.
When the Financial Times asked Abdulrazek al-Mutlaq, the area's police chief, how Damascus' suburban revolution would end, he started his answer with a pause. "It will finish some time", he said, with a slight but detectable smile, "with our people's will".
By Michael Peel in Damascus
Financial Times