Nations seeking Syria's expulsion from UNESCO HR committee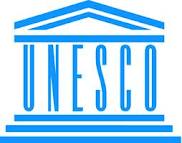 A group of Western and Arab nations are seeking the expulsion of Syria from the U.N. cultural agency's human rights committee, diplomats said, the latest international effort to isolate Damascus over its violent crackdown on domestic unrest.
The U.N. Education, Scientific and Cultural Organisation's (UNESCO) executive board, which includes the United States, France and Russia, elected Syria to two panels in November, including one that judges human rights violations.
A letter seen by Reuters and signed by 14 ambassadors, including those of the United States, France, Britain, Germany, Qatar and Kuwait, asks for Syria's situation to be discussed at the 58-member UNESCO executive board meeting on February 27.
"UNESCO must respond to these appeals for concerted action to address the egregious human rights situation in Syria," an explanatory memo attached to the letter said.
"The situation in Syria challenges UNESCO's basic constitutional objectives, in particular to further respect for justice, for the law and for human rights and fundamental freedoms," said the letter, which was drafted in December.
More than 5,000 people have been killed since a revolt erupted in March against President Bashar al-Assad's government, according to the United Nations. Damascus says "terrorists" have killed more than 2,000 soldiers and police.
Exploratory meetings were taking place at UNESCO this week and early next week to decide how to proceed on Syria.
A UNESCO official said the agency was aware of the letter. "The committees were elected by the executive board and a new decision of the board can reform the committees so that Syria could be removed if there was a majority vote," said Neil Ford, director of public information at UNESCO.
An Arab diplomat said it was possible the board could condemn Syria, which would probably be backed by Arab League states that have parted ways with Assad, although agreeing to Damascus' expulsion could prove more difficult.
"I am not aware that UNESCO has ever before expelled a member state from one of its committees, or passed a resolution condemning Syria, so both actions would be unprecedented," Geneva-based NGO UN Watch said in a statement.
The letter was signed by major Western powers plus Denmark, Spain, Chile, Slovakia, Qatar and Kuwait and diplomats said support from more countries was likely.
A U.N. commission of inquiry in November said Syrian military and security forces had committed crimes against humanity including murder, torture and rape, putting the blame on Assad's government.
Reuters