Syria's Sunday death toll rose to 27, Al-Arabiya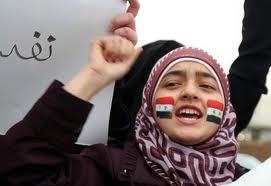 Al-Arabiya reported that Syria's Sunday death toll rose to 27.
In arelated development Arab League chief Nabil al-Arabi said on Sunday that a ministerial meeting this week could discuss a Qatari proposal to send Arab troops to Syria.
"All ideas will be open for discussion," he told reporters in Manama when asked if Saturday's meeting will debate the proposal by Qatari Emir Sheikh Hamad bin Khalifa Al-Thani.
In an interview on US television, Sheikh Hamad said he favors sending Arab troops to Syria to stop Damascus's bloody crackdown on 10 months of democracy protests.
Sheikh Hamad, who enjoyed cordial ties with Damascus is the first Arab leader to publicly call for Arab troops to be deployed in Syria, where the UN estimates more than 5,000 people have been killed in the crackdown since mid-March last year.
According to a UN official, 400 people have been killed since the beginning of the Arab League mission to the crisis-hit country on December 26.
Former Arab League Secretary General Amr Moussa also said on Sunday the League should consider sending troops to Syria.
But Tunisian President Moncef Marzouki is opposed to the idea. He said in an interview published on Sunday that foreign military intervention in Syria would spark an "explosion" across the entire Middle East.
"Such intervention would signify that the war will spread across the whole region, opening the way to all powers, following the example of Turkey, Israel, Iran and Hezbollah. That would mean the whole region exploding," he said.