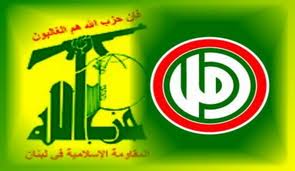 Lebanese security sources have confirmed that "dozens of members of Shiite Hezbollah and Amal movement are involved in smuggling arms across the Syrian border to the Syrian rebels." These elements buy the weapons in Lebanon and Libya and smuggle them to the "Free Syrian Army", mainly to Damascus countryside and Homs.
The sources pointed out that "the leaders of Hezbollah in the southern suburbs of Beirut and the Bekaa, arrested a number of these cadres and seized some of the arms shipments." According to the sources, the smugglers use the same illegal border crossings used by Hezbollah for the past 10 years to smuggle Iranian arms from the Syrian regime
The sources noted that officers of the regime's Syrian army have been facilitating the entry of the smuggled arms to the rebels in return bribes by the Hezbollah smugglers.
Lebanese security sources revealed also that "military units loyal to the Syrian government killed over the recent period a number of smugglers trying to deliver arms to the rebels in the town of Zabadani, close to the Syrian Lebanese border. In one case near Lebanon's northern border, a number of Hezbollah members were arrested and a truck loaded with weapons was seized. In addition, Syrian forces arrested several Syrian officers, including one colonel, who were involved in the operation.
In a related development, a former member of the Amal movement revealed that "there are senior political figures in the Syrian ruling Baath Party who are involved in the arms smuggling to the rebels. The main sources of these illegal weapons are Lebanon, Iraq, Jordan and Turkey. Senior bankers, businessmen and traders contribute to financing the purchase of weapons and smuggling into Syria. They choose to make this in order to secure their future in the event of the success of the revolution and the downfall of the (Syrian President) Bashar al-Assad. "
Source: Al Bawaba
This error message is only visible to WordPress admins
Error: No connected account.
Please go to the Instagram Feed settings page to connect an account.