Musharraf will be arrested on arrival in Pakistan, report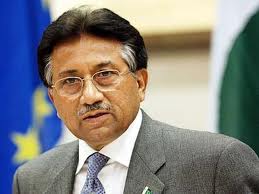 Pervez Musharraf, who resigned as Pakistan's president in 2008, will be arrested on arrival in the country later this month, the Press Trust of India reported, citing a prosecutor.
Musharraf is a "proclaimed offender" and there's no need for a warrant for this arrest, PTI reported today, citing Chaudhry Zulfiqar Ali, prosecutor at the Federal Investigation Agency. Musharraf lives in Dubai and London and plans to return to Pakistan on Jan. 25 or Jan. 27, according to the report.
A Pakistani court issued an arrest warrant for Musharraf in February over allegations he played a role in the 2007 assassination of former prime minister Benazir Bhutto, the AP reported at the time, citing prosecutors. He hadn't been charged in the case, AP said.