Free Syrian Army chief accuses Assad regime of being behind the Damascus blast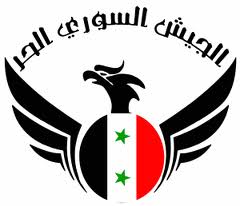 The leader of the Free Syrian army, colonel Riyadh al-Asaad denied any involvement in the explosion that took place in the Damascus neighborhood of Al-Midan and accused the Syrian regime of president Bashar al Assad of being behind it.
In an interview with Sham Press Asaad he said : we will remain with the Syrian people and our aim is to defend them. He revealed that defections from the Syrian army are on the increase on a daily basis
Asaad yesterday asked for the withdrawal from the country of the observers sent by the Arab League.
According to al-Asaad, the mission was a failure: "We hope they publicly acknowledge that their mission was a failure and that they will withdrawn," the colonel said.
Earlier today the Syrian Local Coordination Committees also accused the Syrian regime of being behind the blast.
According to the most recent reports the blast resulted in the killing of 25 people and the wounding of 60
According to reports coming from Damascus, the Syrian government was well prepared for the incident had cameras, ambulances and reporters at the scene of the explosion when it occurred to prove to the world that terrorists were behind the blast .