The new wage increase could result in major layoffs, report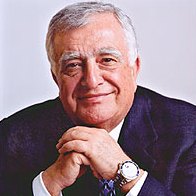 Lebanese Association of Industrialists chief Nehme Efram rejected the cabinet's latest decision on wage hikes and pledged not to implement the new wage plan
He told told MTV television on Thursday evening: "We will not accept" the cabinet's latest decision to increase minimum wage and will not implement it".
The cabinet voted on Wednesday to increase the minimum monthly wage from 500,000 LL to 868, 000 LL or about 74 %
Information Minister Walid Daouq said following the meeting that the ministers also agreed to increase the daily minimum wage to 33,000 LL and introduce a minimum monthly transportation allowance of 268,000 LL.
Daouq also said that salaries less than LL1.5 million will be increased by 18 percent while salaries between LL1.5 million and LL2.5 million will be increased by 10 percent. Wages above LL2.5 million will not be increased.
The new wages are retroactive to December 1, 2011.
Similarly the Economic Committees condemned on Thursday the cabinet's latest decision on wage hikes and said the wage plan by the cabinet is a wrongful decision that will be a major blow to the economy."
The head of the committee Adnan Kassar said: "We hope the Shura Council will reject the decision."
He urged the government to retract the decision since it is "a blow to the most important basis of stability in Lebanon."
"This was purely a political decision as it did not take into account any economic considerations," Kassar stressed.
"The repercussions of the decision will not only affect the employers, but the employees as well," warned Kassar and reiterated his commitment to the previous agreement that was reached with Prime Minister Najib Mikati.
Mikati's original proposal that was approved by the cabinet on Dec. 7 called for increasing the minimum wage to LL600,000.
Politically motivated
Public Works and Transportation Minister Ghazi Aridi , who represents the Progressive Socialist Party in the cabinet said on Thursday " the voting that took place Wednesday during a cabinet session to discuss the issue of wages was politically-motivated, National News Agency reported.
According to observers the new wage increase if implemented could be a blow to the employees as much as the employers because many businesses will use this as an excuse to lay off employees , specially since the Lebanese economy has been in deep trouble ever since the uprising started in nearby Syria