Lebanese artist Wahib Bteddini passed away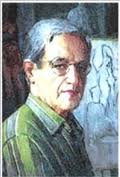 Lebanon lost today one of its most famous artists . Wahib Bteddini passed away today in his home town Kfarnabrekh in the Shouf region of Mt Lebanon.
Ya Libnan spoke to Bteddini's eldest son Shadi who revealed that his dad died from cancer in the liver. He was diagnosed with the deadly disease only about a month ago
Bteddini, 82 an artist and sculptor is a multinational in his own right, with a Masters Degree in Painting and Sculpture from the Surikov Institute Moscow, a two decade tenure as Academic and Section Director in Fine Arts Faculty at the Lebanese University. He was offered American citizenship as a sign of his achievements and success in the country and around the world.
Bteddini exhibited his paintings all around the world, including Beirut, New York, Washington D.C, Moscow and several other cities. In the US alone Bteddini had 26 exhibits throughout the country.
With numerous awards to his name, including the Lebanese Cedar Badge of Honor ( presidential award) and the Lebanese Philosopher Saeed Akel Award in 1970 and again in 2004, the artist and sculptor hoped to share his life's work with a wider audience and for the past few years he he has been busy building a museum of his work in his home town in Kfarnabrekh.
Wahib is survived by His wife Samia , his daughter Lida and sons Shadi , Mazen and Tamim who live in Bethel, Connecticut.
Here are some of his paintings:
.
.
.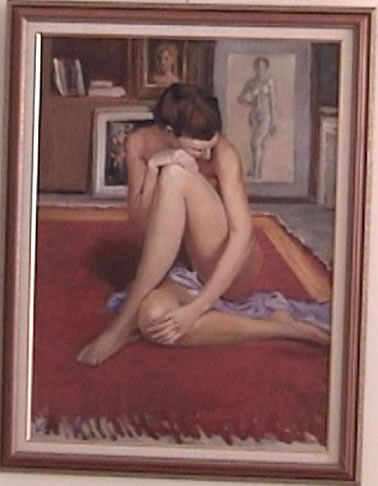 .
.
.
.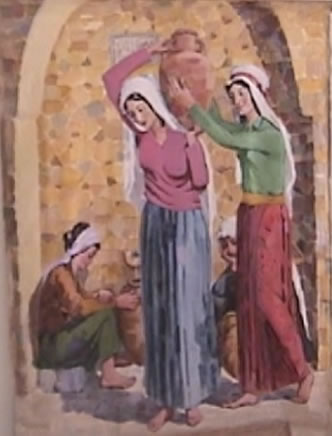 Click here to see more paintings of Bteddini