Iraqi national indicted for conspiracy in Iraq suicide attack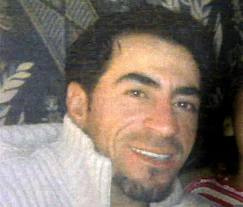 A federal grand jury indicted Faruq Khalil Muhammad 'Isa on Friday, saying he helped a terrorist network responsible for a suicide bombing in northern Iraq that killed five U.S. soldiers, according to U.S. prosecutors.
The bombing occurred on April 10, 2009, when a Tunisian man allegedly drove a truck laden with explosives to the gate of a U.S. forward operating base in Mosul.
Muhammad 'Isa, 38, was indicted on charges that include conspiring to kill Americans abroad and providing material support to that terrorist conspiracy, said Robert Nardoza, spokesman for the U.S. attorney's office.
He was arrested in January by Canadian authorities in Edmonton, Alberta, and remains in custody there. It is not clear whether he has acquired legal counsel.
The Justice Department said a hearing seeking to have Muhammad 'Isa extradited to the United States is scheduled for January 30 to February 1 in Canada.
Federal agents are investigating the case in partnership with the Royal Canadian Mounted Police and the government of Tunisia, according to a Justice Department statement.
Since 2009, the FBI has been investigating jihadi recruitment networks in Tunisia that, on at least two occasions, helped deliver successful attacks against coalition forces in Iraq, according to a U.S. attorney statement.
Muhammad 'Isa, the statement said, had allegedly been an active member of those networks.
If convicted, he could face life behind bars.