Moody's downgrades Lebanon banking-system outlook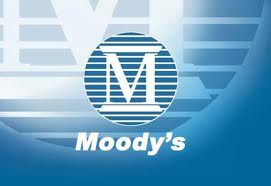 Moody's Investors Service lowered its outlook on Lebanon's banking system to negative from stable, citing slowed economic growth and regional political uncertainty.
The rating firm said Syria's current instability was especially notable, as was the local banks' exposure to countries with political unrest or economic slowdowns or both, such as Egypt or Jordan.
The trend of non-performing loans, which has improved from 2006 to 2010, will likely reverse, Moody's said, along with the weakening Lebanese economy. Moody's said it expects that the political unrest and the broader economic slowdown in neighbouring countries, will pressure problem loans, at least into the first half of 2012.
The rating firm expects the banks' profitability to come under pressure, as well, as subdued business activity will likely cause a slowdown in credit growth and fee-generating income.
The banks also have significant exposure to Lebanese government debt, so their fate also will be tied to the strength or weakness of the government. Moody's rates the government's debt at B1, a junk-level rating, and has a stable outlook.