UN appeals for humanitarian aid to Syria to feed 1.5 million people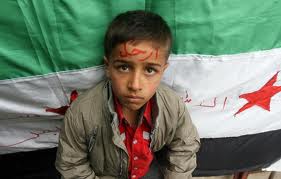 The United Nations launched an appeal to the international community to send humanitarian aid to Syria. The aid is aimed at feeding 1.5 million Syrian people although, "for the time being, they don't see the need" for humanitarian corridors or free zones.
Valerie Amos, the head of UN Office for the Coordination of Humanitarian Affairs, affirmed that almost 3 million Syrians (out of a population of 20.5 million) are suffering the consequences of the conflict that has been underway since March. . .