Explosion in Hezbollah arms depot in south Lebanon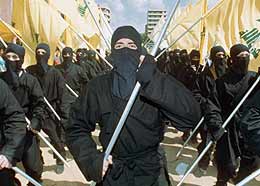 A mysterious explosion occurred overnight near the town of Siddiqin in southern Lebanon. The explosion reportedly took place in a large Hezbollah arms depot .
Hezbollah personnel reportedly prevented Lebanese security forces from arriving at the scene of the blast.
The explosion took place in an area which is controlled by United Nations Interim Force in Lebanon (UNIFIL) and where Hezbollah is not allowed to have weapons under the terms of UN Security Council Resolution 1701 which ended the Second Lebanon War in 2006.
UNIFIL said that blast would be investigated.
Last year, there were a number of large explosions at weapons depots in southern Lebanese villages.
A well informed security source told MTV that the explosion could be either the result of a technical error or sabotage related to the recent capture of CIA operatives .
Several ambulances were reportedly scene near the scene of the explosion