Death toll in Iran's explosions rises to 27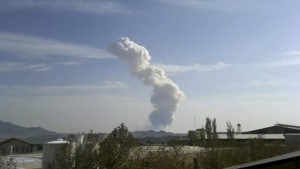 At least 27 people were killed and many others injured after two huge successive explosions hit a military base southwest of the Iranian capital of Tehran on Saturday, state IRIB TV's website reported.
The number of victims has risen from 15 only hours ago.
The blasts took place in an ammunition depot belonging to the Islamic Revolution Guards Corps (IRGC) in the village of Bidganeh in the vicinity of Malard in the Northern Alborz province close to Tehran.
Windows of buildings near the site, about 35 km west of Tehran, were shattered, and residents in Tehran also felt the shock caused by the explosions.
Earlier reports from local media said that at least 23 others were injured in the blasts, but several who were in serious conditions died later.
IRGC's Public Relation chief, Gen. Ramezan Sharif, has earlier confirmed that "fifteen devoted staff members of IRGC were martyred," the Sepahnews website affiliated to IRGC reported. But he is yet to respond to the latest figure.
Sharif rejected some media reports that the blasts was linked to any nuclear tests, local Mehr news agency reported.
The explosion happened during relocation of ammunition inside the military base, he was quoted as saying.
The chief of Iran's Red Crescent Society Mahmoud Mozaffar was quoted as saying by Mehr that the thick smoke inside the base has prevented rescue teams from reaching the injured, and there is the possibility of another explosion.
An Iranian lawmaker Hossein Garousi said that the explosion was so huge that its sound caused panic among the inhabitants of Qods and Shahryar cities several km away.
A crisis committee has been formed to investigate into the incident, he was quoted as saying.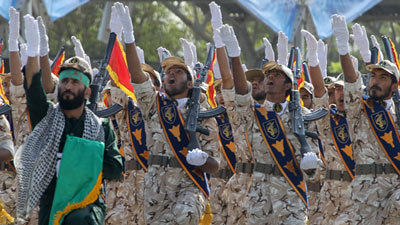 The IRGC is a branch of Iran's military, founded after the Iranian revolution 33 years ago. Whereas the regular military defends Iran's borders and maintains internal order, according to the Iranian constitution, the IRGC is intended to protect the country's Islamic system.
The IRGC has 125,000 military personnel including ground, air and naval forces. It also controls the paramilitary Basij militia which has 90,000 active personnel.